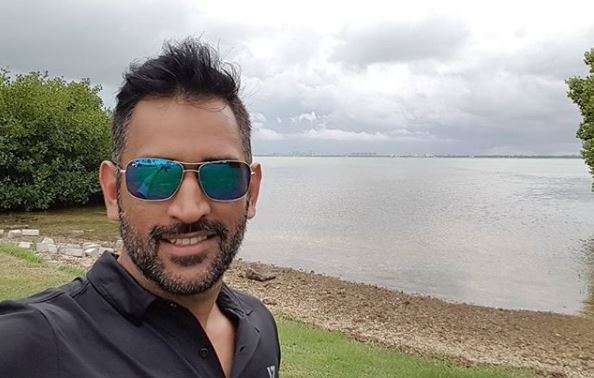 Former Team India captain Mahendra Singh Dhoni is making up for the lost time as the 36-year old is currently out on vacation with his family and by the pictures posted by his wife Sakshi, we have figured out where exactly the 2011 World Cup winner might be at. 
Sakshi took her Instagram account to post a few scenic pictures from where they are. Take a look at a few pictures posted by Dhoni's wife, it may inspire you to pack your bags and head out on the weekend. 
For those of you who still haven't figured where the former Team India captain is, save your breath, as Dhoni and family are at Shimla, Himachal Pradesh. 
According to reports, Dhoni is out on vacation with his family in Shimla, a perfect getaway for him from the hectic schedule lined up ahead of him.
READ: Watch MS Dhoni's daughter Ziva's 'smart' reply to mom Sakshi's question
Dhoni, who retired from Test cricket in 2014, is currently gearing up for the upcoming Asia Cup, which commences from September 15. 
The Virat Kohli led Team India are currently in England as they play a five-match Test series. They trail 1-2. After staging an impressive comeback in the 3rd Test at Nottingham, all eyes are on the fourth at Southampton as it could decide the fate of the series. (IND vs ENG COVERAGE)
After a sub-standard performance in the T20Is and ODIs in the tour of England, a lot will be expected from the former captain to deliver on field. 
There were also plenty of rumours whether Dhoni would call it quits after the ODIs against England as he took the match ball from the umpires. 
"(I took the ball) to see why we are not able to get enough reverse swing. Because we will be playing the World Cup in England, we have to (ensure) that we get reverse swing going. Because it is something that is very important. If the opposition is getting it, we should also get it, at some point or the other," Dhoni told PTI.
After the Test series in England, all eyes will shift to UAE as the Asia Cup is expected to have some exciting and thrilling clashes, starting with two arch-rivals going head to head as India face Pakistan on September 19.