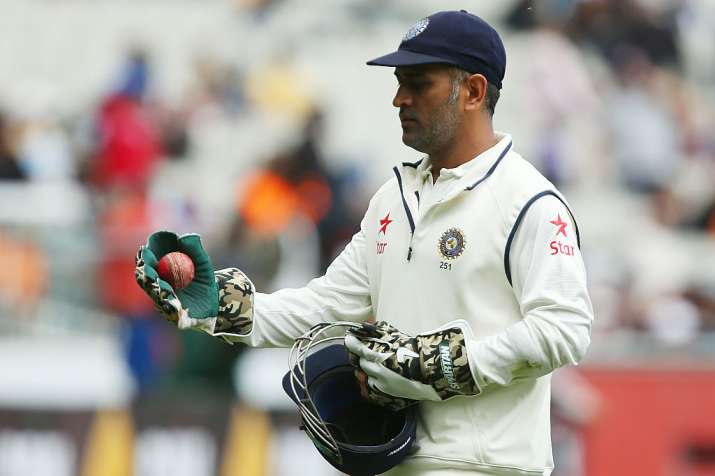 Parthiv Patel's mistakes could prove to be quite costly as he dropped a few crucial chances during the 2nd Test between India and South Africa at Centurion. With Wriddhiman Saha out of action as he suffers a hamstring injury, Parthiv was brought in as the back-up wicketkeeper and the results have not paid off. India's original 'Master Blaster' Sunil Gavaskar feels that retired Test cricketer and former captain Mahendra Singh Dhoni shouldn't have quit Test cricket as his role in the team is invaluable. 
Saha sat out of the second Test due to a hamstring niggle and second fiddle Parthiv was brought in who makes his return after a year, but his work behind the stumps has not been impressive. 
MS Dhoni retired from Test cricket and passed the captaincy baton to Virat Kohli in December 2014, but the former cricketer feels that Dhoni's tactical inputs is still indispensable to a young Kohli-led Team India in Test cricket. 
Meanwhile, in Centurion, Parthiv dropped Proteas' Dean Elgar and Hashim Amla where the two batsmen went on to hammer the Indian bowlers for a while. 
(Twitter trolls Parthiv Patel)
Gavaskar, who was sitting in the commentary box, stated that Dhoni could have carried on with Test cricket but caved in due to the captaincy pressure.
"If Dhoni wanted to carry on, he could have carried on. Clearly, I think he might have had too much of captaincy [burden]. I would have actually liked him to maybe give up captaincy and still stay in the team as wicketkeeper-batsman because his advice in the dressing room would have been invaluable. Maybe he thought that the best course for him was to not to be there," Gavaskar said during an analysis show on Sony Ten 1 TV ahead of fourth day's play in Centurion.
The former cricketer also mentioned that Saha being behind the wickets was immensely missed. 
With the first-choice wicketkeeper out of action, the Board of Control for Cricket in India (BCCI) has named Dinesh Karthik as Saha's potential replacement in the third and final Test of the three-match series which South Africa lead 1-0 at the moment. The Tamil nadu wicket-keeeper who hasn't played Test cricket since January 2010, is likely to replace Parthiv in the playing XI for the Johannesburg Test.
"Wriddhiman Saha has been missed. There is no question about it. His keeping is at an altogether different level," Gavaskar said.
"Parthiv Patel though is a competitive wicketkeeper. He is a little fighter as we can see when he gets the bat in his hand. However, sometimes with the gloves, he can have a little bit of an issue", Gavaskar added.
"We saw with that missed opportunity [Elgar on Day 3]. If we had gone for it and dropped it, then there would have been no issues. But not going for a catch does make you feel a little bit disappointed."
MS Dhoni will be back in action for the limited-overs series where Team India play six ODIs and three T20Is from February 1.