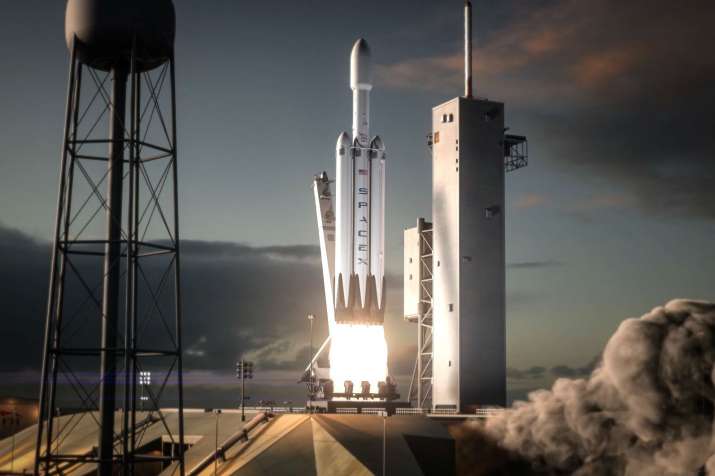 On Monday, SpaceX created history by making its 16th launch, when its reusable Falcon 9 rocket took off to from the Kennedy Space Center in Florida, carrying KoreaSat 5A communications satellite. With two months still left in the year, the Elon Musk-led company plans to end the year on a historical note. 
But that company's historic year has more to offer.
SpaceX plans to end the year on a bang. Literally! Its Falcon Heavy rocket will make its maiden flight in late-December this year. The private space company plans to perform a static test-fire of the boosters in the middle of next month, followed by a launch on December 29, according to a report by NASASpaceflight.  
Musk says Falcon Heavy will be "the most powerful operational rocket in the world by a factor of two." 
According to the description of Falcon Heavy on SpaceX website, the rocket will have twice the thrust of the next largest rocket. It has the ability to lift into orbit over 54 metric tons - a mass equivalent to a 737 jetliner loaded with passengers, crew, luggage and fuel.
It can carry a payload of 16,800kg Mars.
Falcon Heavy can lift more than twice the payload of the next closest operational vehicle, the Delta IV Heavy, at one-third the cost.
Its first stage is composed of three Falcon 9 nine-engine cores whose 27 engines together generate a thrust equal to that of approximately eighteen Boeing 747 aircraft.