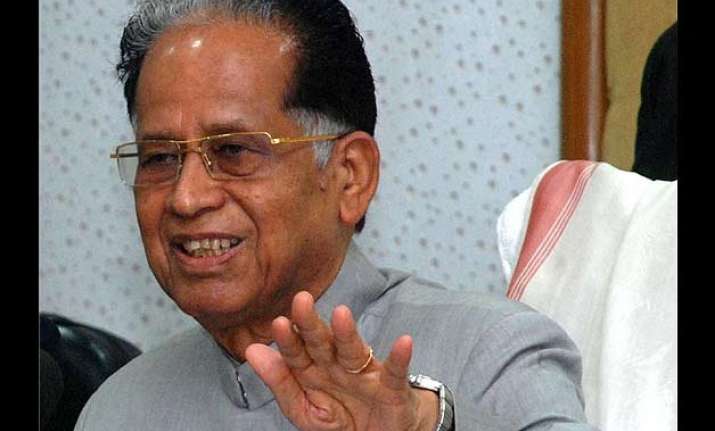 Guwahati: The National Youth Festival - that concluded here Monday - would go a long way in removing people's misconceptions about the northeastern states, Assam Chief Minister Tarun Gogoi said.
The five-day cultural jamboree that began Jan 8 transformed the city into a mini-India, with people from various states taking part in the festival and showcasing the cultural richness of their states.
"With incidents of harassment of northeastern youths in the metros, the participants at the youth festival, particularly those from other states, should now become ambassadors of the northeast so that all wrong perceptions of the region are allayed," Gogoi said at the concluding function of the 19th National Youth Festival.
He said it was because of the fact that the region was not being given necessary publicity in other parts of the country, which led to wrong notions.
"I admit we have not been able to do much about publicity of the region. We were also not good salespersons when it came to selling the northeast outside the region," he said.
"But you have experienced the northeast in these last five days. You have interacted with the youths of the region. Now you have to become ambassadors of the region in your states so that all misconceptions about the region are removed," he told the participants.
"I am sure all the negative perceptions you had in your minds earlier have changed during your stay here. People of the region are very humble and welcoming. The region is bestowed with natural beauty and cultural richness," Gogoi said.
Union Minister of State for Information and Broadcasting Rajyavardhan Singh Rathore echoed Gogoi's sentiments, saying each of the participants from other states should make friends with youths from the northeast.
"The northeast is very close to our heart. We appeal to the participants to make at least one friend from the northeastern states," Rathore said.