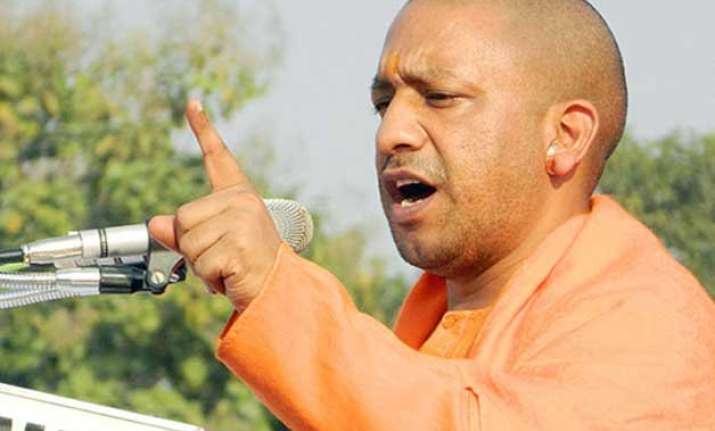 Gorakhpur (UP): Fiery BJP MP Yogi Adityanath today sharply reacted to Majlis Ittehadul Muslimeen (MIM) Hyderabad MP Asaduddin Owaisi's recent remark, and said every child born in Hindustan, that is India, is a Hindu.
Owaisi had raised the heckles of pro-Hindutva leaders by remarking that "everyone is born a Muslim, and then he is converted to other religions. Ghar wapasi (homecoming) is for these people to return to Islam."
Owaisi's remark came in the context of RSS chief Mohan Bhagwat recently describing India as a "Hindu rashtra" (Hindu nation).
Yogi Adityanath said today: "Whatever Owaisi says, he apologises the very next day. Let me make it clear. We consider every child that is born in Hindustan as a Hindu."
On Congress President Sonia Gandhi's son-in-law Robert Vadra's land deals, Adityanath says, "anybody who is guilty shall have to face the law."