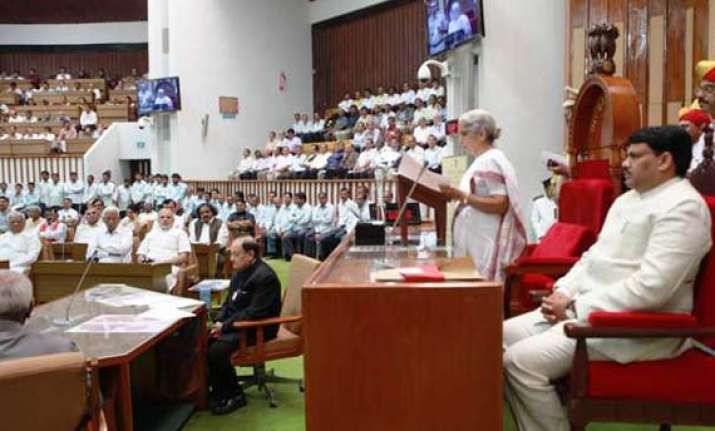 Gandhinagar: In the continuing tug of war between Narendra Modi government and the Governor Kamla Beniwal, the state assembly on Tuesday passed the Gujarat Lokayukta Ayog Bill, 2013 for a second time without incorporating any major changes sought by Raj Bhavan, setting the stage for a fresh confrontation.
Almost the entire opposition was suspended from the house for two days with the lone member Keshubhai Patel sitting in the opposition.
Congress leader Digvijay Singh tweeted:  "This is what Democracy means to BJP's PM in waiting. Would Sushmaji and Jaitleyji like this to be followed in Parliament ?"