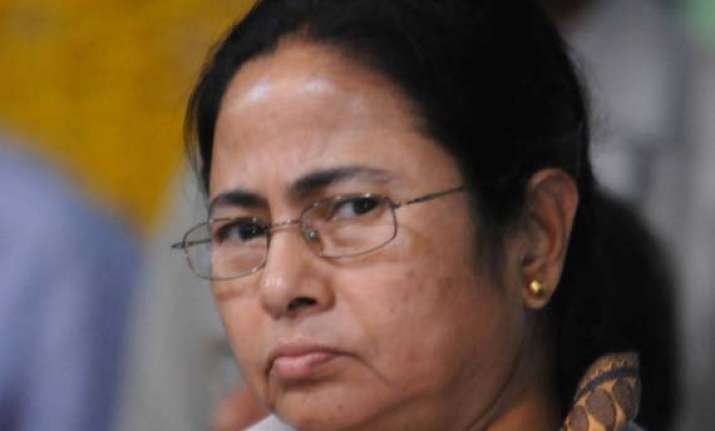 Kolkata: Stepping up the attack on West Bengal's Mamata Banerjee regime, the BJP Thursday alleged that Jamat Mujahideen Bangladesh (JMB) operatives were given safe passage to build a robust network before the Oct 2 Burdwan blast and charged the state government with hatching a conspiracy to destroy evidences in the explosion.
In a 10-point poser to the state government, Bharatiya Janata Party (BJP) national secretary Siddharth Nath Singh asked the government to clarify whether it was informed on Sep 24 to track the three main Burdwan blast accused - allegedly having allegiance to the JMB - Sohail Mehfooz, Mohammed Bilal and Mohammed Habibur Rehman.
"Isn't it true that JMB operatives were quietly given safe passage into West Bengal to visit seven madrasas on border district to build a robust network before Oct 2 Burdwan blast? What is the conspiracy which forced your government to allow evidence at Burdwan to be destroyed?" asked Singh, also the party's central observer for the state.
Alleging that the state government secretariat had denied permission to the Burdwan police to raid the madrassa at Simulia near the blast site, Singh noted that when the National Investigation Agency sleuths raided it, they found a training camp, tunnel and others anti-national materials.
He also asked the government whether it had facilitated Bangladeshi infiltrators to get Indian citizenship.
Taking on the chief minister, Singh referred to police Wednesday arresting a youth in Malda district for writing derogatory remarks against the chief minister on Facebook, but sitting in silence "when illegal Bangladeshis get documents like voters ID and PAN cards".
The blast occurred in a house in Khagragarh area killing two suspected Jamaat-ul-Mujahideen militants and injuring another. Several people including two women have been arrested in this connection.
Besides arresting six people in Bengal and six others from Assam in connection with the incident, NIA sleuths have also interrogated three people in Chennai.