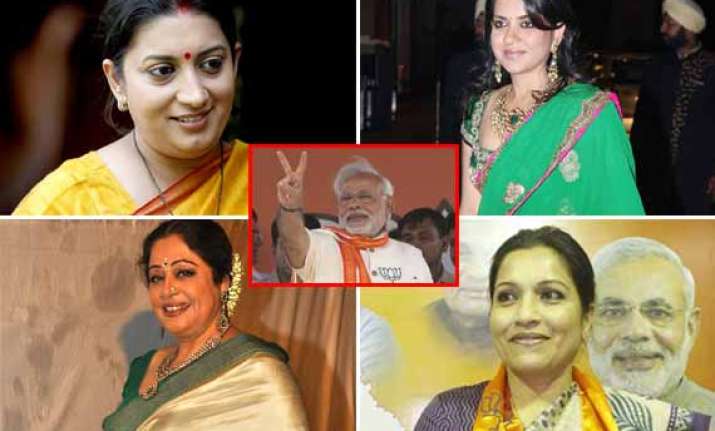 New Delhi: It's a common knowledge that Prime Minister Narendra Modi has got more enemies than friends in his own party.
There are many BJP leaders who are jealous of Modi because of his immense popularity among common masses and grass root workers of the party.
Still there is a section in the BJP that overtly supports Indian Prime Minister and comes out in defence of Modi whenever he is targeted by his opponents.
And interestingly,  this section consists of female politicians belonging to the saffron party.
Let's meet top 10 female cheerleaders of Narendra Modi who are vocal in their support to the party's prime ministerial candidate.