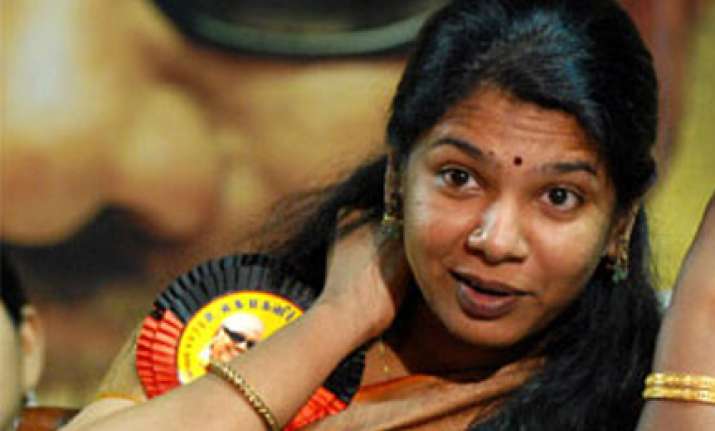 Tirunelveli (TN) Oct 1 :  A local court has dismissed a petition against DMK MP Kanimozhi, daughter of Chief Minister M Karunanidhi, for allegedly using a beacon, siren, national flag and going around the city in a car which did not have a registration number.
AIADMK advocate D Ravi Arumugam had filed the petition against Kanimozhi alleging that the MP had come to St Xavier's college, Palayamkottai in the district, on July 15 to oversee arrangements for a job in a car with a red light, siren and national flag, but no registration number.
He contended that Kanimozhi does not hold a position entitling her to that privilege and sought action against her.
City Magistrate court judge Rahendra Kannan dismissed the petition after receiving a report from Assistant Commissioner of police, (traffic investigation wing). The report said that the MP was travelling with Information Technology Minister Poongothai Aladi Aruna in the car which had a temporary registration.
The judge observed that the Minister was entitled to have a siren and all that the MP had done was to accompany her. PTI