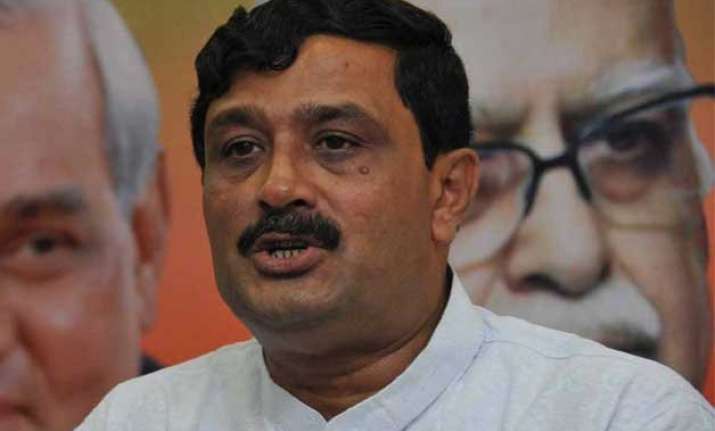 Kolkata: Trinamool Congress today took strong exception to West Bengal BJP chief Rahul Sinha's presence when Union Minister Rajnath Singh, who is here on a two-day visit to the state, met Governor K N Tripathi at Raj Bhavan questioning his 'locus standi' to be present there.  
"The HMO (Home Minister's Office) has just released/ tweeted a pic of HM meeting the Governor of West Bengal. Fair enough. But what is Bengal BJP president doing in the pic?  What his locus standi? Official visit or political," TMC MP and chief national spokesperson of the party Derek O'Brien told PTI.
On its official twitter account the HMO posted a photo of the union home minister meeting the governor at Raj Bhavan in which Sinha was seen seated next to Singh on a sofa during the interaction.
A controversy erupted during the day over Singh's visit to Teen Bigha in West Bengal bordering Bangladesh with Chief Minister Mamata Banerjee questioning the motive behind the trip.
Banerjee said the Centre should have consulted the state government and wondered whether it was a 'political visit' by Singh with BJP MPs. Singh was accompanied by party MP S S Ahluwalia.
"Today, Union Home Minister Rajnath Singhji has visited Chhit-Mahal (Indo-Bangladesh enclaves) areas in Cooch Behar, along with BJP MPs. Is it an official visit or a political visit?" Banerjee said on Facebook.
She said no prior discussion or consultation about the visit was made with the state government, though Chhit-Mahal and law and order fell within the jurisdiction of the state government.