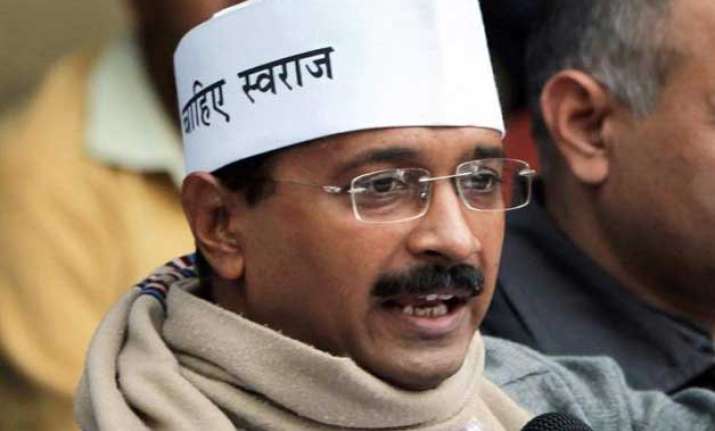 New Delhi: The government has started the process to prepare the budget in consultation with the residents of Delhi, and has divided the national capital into 12 segments where it will seek the people's opinion.  
"Normally budget is made in closed room by asking all the government department about their expenses of each year. But we are taking people's opinion in making our budget," Chief Minister Arvind Kejriwal today said while speaking at the Confederation of Indian Industry (CII) National Conference and Annual Session.
"Residents of the city face different kind of problems some are big but some are very petty in nature but even they become big for a common man. So we have started a process of decentralisation of decision making," Kejriwal said.  
"We have divided Delhi in 12 constituencies, we will allot each Rs 20 crore. These constituencies will be further divided into 40 parts so each gets Rs 50 lakh. We will conduct meeting of voters in these areas on April 12, 19 and 26 respectively.
"Now people will come up with issues like road repair, park development, sewage etc. We will do what people demands.
Residents could pen their issues at the spot and finally we will hold a voting to decide which issue will be taken up on priority basis," Kejriwal said.
The CM said that the government will also be putting up advertisements seeking suggestions on the upcoming budget in the first week of June and those presentations selected from the suggestions received would be put before the cabinet for consideration between May 11-20.
In order to check non-performing department Chief Minister will hold meeting from day after tomorrow and will scrap non-performing department and schemes.  "I will take a meeting of department in which they will have to justify why they should exist. They will have to table performance of their projects and schemes.  
"Recently, I found out that one of the department which offers a scheme to grant loan of Rs 5 lakh did not gave loan to any beneficiaries but made administrative expense of Rs 40 crore in a year. Such departments will be scrapped. This will continue till May 10," Kejriwal said.
In order to encourage honesty, government plans to promote principals of 100 schools by presenting blueprints to improve the condition of the schools in one year time. Those principals who can achieve the target will get double promotion.