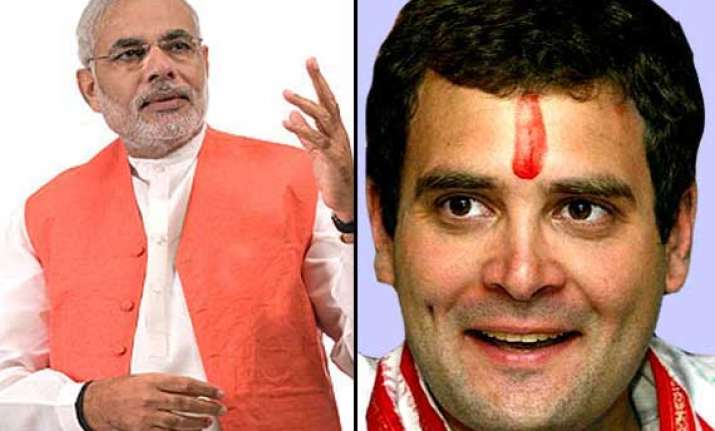 New Delhi: Congress general secretary Rahul Gandhi today clearly told party leaders not to portray Narendra Modi as chaiwallah in future.
At a meeting with party spokespersons, Rahul Gandhi asked the leaders not to step out of party line.
The party should first decide its line on all major issues, he told the party spokespersons.
Congress MP Mani Shankar Aiyar had told the AICC session in Talkatora Stadium last month that Modi would never become PM, and would return to selling tea at Congress sessions.
His remark had elicited guffaws from partymen but the party high command strongly disapproved of his remark.
The BJP has taken up the chaiwallah cue, and has started tea sessions throughout the country in order to project Modi.
In today's meeting, Rahul Gandhi reportedly told party spokespersons to "expose the claims of development in Gujarat" being made by Modi at his rallies. 
Rahul Gandhi will be travelling to Gujarat on Feb 8 on padayatra.
He also said, senior ministers and spokespersons should go to different states for briefing the media.