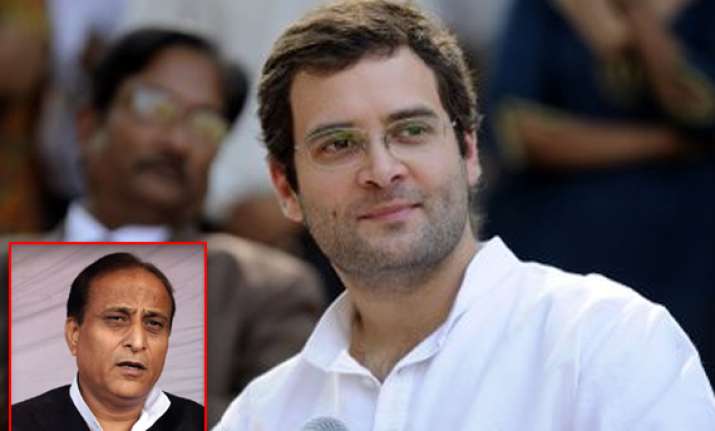 Firozabad (UP), Jun 13 :
Samajwadi Party leader
Azam Khan
said today that his party was ready to support Rahul Gandhi as Prime Minister if Dr Manmohan Singh was elevated as President.
Speaking to mediapersons here this evening, Azam Khan said, Congress was only interested in having a "rejected and tired" politician as President, so that he would not be a challenge to the party.
Azam Khan said, the President cannot be elected presently without the support of Mamata Banerjee and Mulayam Singh Yadav.
The SP leader had come here to attend a wedding ceremony.