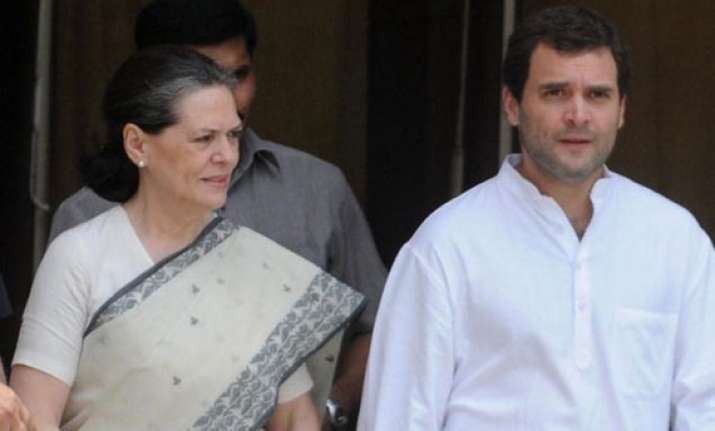 New Delhi: Sonia Gandhi and Rahul Gandhi today accepted responsibility for the Congress' worst-ever defeat in the Lok Sabha elections but made it clear the party will continue to fight for social harmony and issues of national interest.
Making a brief appearance before the media at the AICC headquarters here without taking any questions, the two congratulated the new government and wish them all the best.
Rahul, who was the anointed the campaign chief of the party in January, said BJP has got the mandate of the people.  "I congratulate them... I wish them all the best," he said.  
He said the Congress has done badly in the elections and the party will need to think about it.  
"As Congress Vice President, with all humility I take responsibility for this," he said.
Sonia, who spoke later, "the people's mandate is against us and I humbly accept the verdict... As Congress President, I take responsibility for it."
Extending congratulations to the new government, she, however, said, "we hope that it will not compromise with the social unity and national interests. Congress will continue to fight for its principles and will not make any compromise," she said.