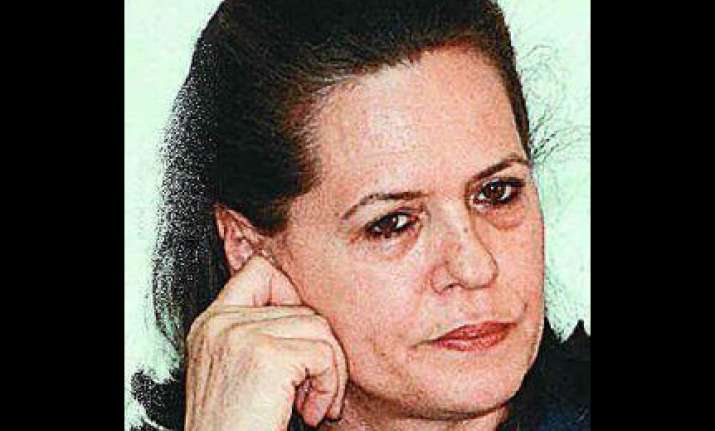 New Delhi: Expressing pain over the upsurge in violence in Kashmir, Congress President Sonia Gandhi has said the state government should give a push to development to address the situation besides bringing to book elements who are "instigating" unrest in the valley.
Gandhi, whose party is a coalition partner in the Omar Abdullah government, said, "we are pained by the upsurge in violence in J and K recently. My deepest condolence to those innocent men and women who were killed in this mindless violence."  
In a message to party cadres in the Congress mouthpiece 'Sandesh', she said, "I understand there are elements with ulterior motives that were instigating these attacks. These elements must be identified and brought to book."  
At the same time, she said there should be a continued push on the development agenda. "Ultimately development, which creates jobs and livelihood opportunities, is the key instrument against terrorism and violence." Meanwhile, the party steered clear of questions whether Abdullah should be replaced in view of the situation.  
"This is sensitive situation.. Right now, the Centre and the state should act in concert," party spokesperson Jayanti Natarajan told reporters when asked if Abdullah should be replaced. Describing the situation as a "matter of grave concern", Natarjan said Prime Minister Manmohan Singh is directly seized of the matter.  
"We would like to emphasise that people of J and K should not fall prey to the machinations from across the border," she said. PTI