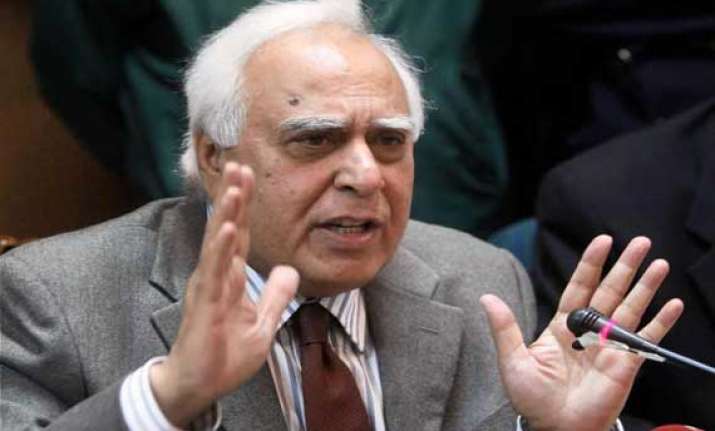 New Delhi: With Congress stepping up attack on Narendra Modi on 2002 riots issue, party leader Kapil Sibal today said like in corruption cases, the Supreme Court should have handed over Gujarat riots probe to an independent agency as the SIT had little powers to arrest or carry out searches.
"While importance is being given to monitor corruption related cases, I think to keep humanity alive, the Supreme Court should have monitored all cases related to Gujarat riots through an independent investigation agency. It is sad," he told a press conference.
He said the Special Investigation Team (SIT) came into being in 2008, six years after the riots. "But who were the officers involved in SIT. They were the police officers under whose jurisdiction riots took place in the state...the SIT had no powers to search, no powers to investigate like CBI. It only recorded statements of witnesses," he said.
He said under such circumstances, the victims could not have got justice.
He made it clear that he was making these remarks as a Congress leader and a Lok Sabha candidate and not as the Law Minister of the country.
"Till the time, the SC decides to seek details on each and every death, people of Gujarat cannot get justice. We do not trust the Gujarat administration as 25 of its police officials are in jail over fake encounter.... "Under law, there cannot be two FIRs for the same crime. The Gujarat police registered FIRs on its own, therefore, the victims could not lodge their FIRs and name those responsible for the riots," Sibal alleged.