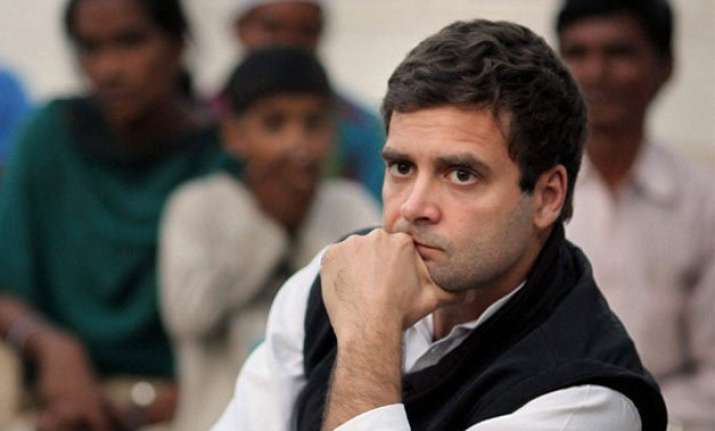 Mumbai: Shiv Sena today criticised Rahul Gandhi for his 'padyatra' in drought-prone Vidarbha district, saying he should have wiped away tears of farmers when the Congress was in power.
The Sena also hit out at Chief Minister Devendra Fadnavis over his Maharashtra Day message, saying that merely being ashamed over farmers' suicides will not solve the problem.
"Rahul Gandhi seems to have forgotten that it was his government in Maharashtra and at the Centre in the recent past. Why was financial aid not disbursed among farmers that was sanctioned by then Prime Minister Manmohan Singh? He sat with farmers to have snacks and tea. This is even more shameful," Sena said in an editorial in its mouthpiece 'Saamana'.
"Today you (Gandhi) see the tears of farmers. Why did you not wipe their tears then? What happened to the promises you had made to farmers then. Why did you at that time not ensure that farmers become debt free?" it further questioned.
On Fadnavis's statement, the BJP ally said, "Farmers' suicides are a matter of shame for everybody, but merely giving such speeches won't help. The government has changed but suicides have not stopped. Work towards the problem so that you need not be ashamed next year on Maharashtra Day."
The Sena said it is highly "shameful and condemnable" for Haryana Agriculture Minister Om Prakash Dhankar to say that farmers who commit suicide are "cowards".
"What is more shameful than farmers committing suicides, are such statements. Distressed farmers are not getting their dues and are burdened with debt. Now, elections are won on 'waves' but the waves have not helped farmers overcome their problems," Sena said.