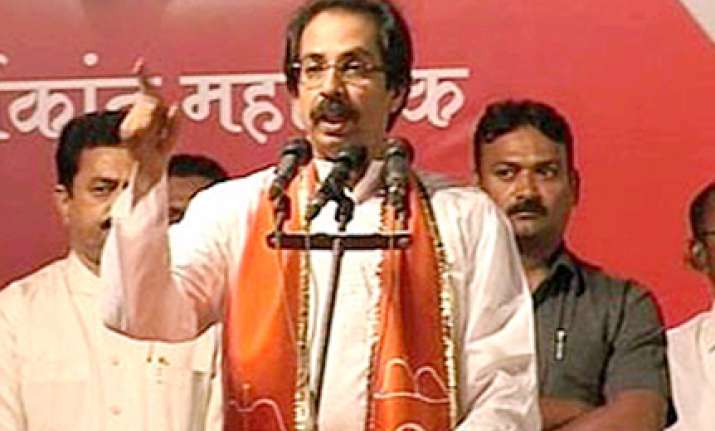 Appearing before the media for the first time after his party fared poorly in the Maharashtra assembly polls, Shiv Sena executive president Uddhav Thackeray said on Monday that the results do not mean that the Sena has been "vanquished".
"This is not the defeat of Shiv Sena. I don't think we failed because our battle was not for individual gains but for larger public interest," Uddhav told reporters at Sena Bhawan in central Mumbai.
Congratulating Chief Minister Ashok Chavan for his alliance's victory in the state, he said, "I assure our support for all pro-people decisions of the new government but we will vehemently oppose any decision which goes against the interests of the people."
Asked if his charisma failed to work in the polls, Uddhav said "we won't go into the issue of Karisma or Kareena."
"The Sena's struggle against injustice will continue," he said.
Uddhav also announced senior Sena leader Subhash Desai as the leader of the party in the Assembly. Desai had won from Goregaon constituency in the western suburbs. PTI