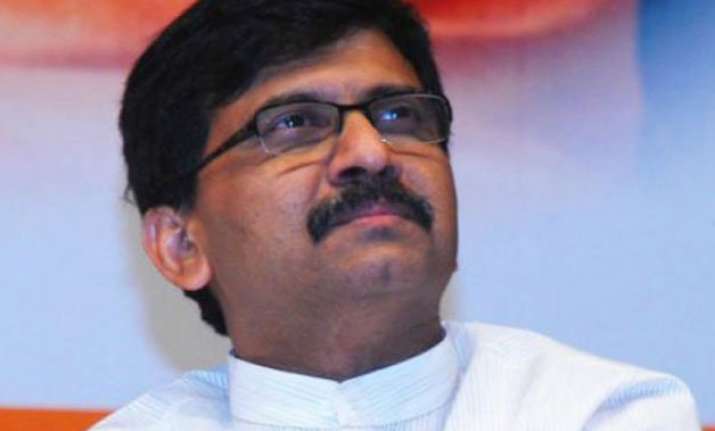 New Delhi: A leader of Shiv Sena, a constituent of the BJP-led NDA at the Centre, today accused the Narendra Modi government of "compromising" on Hindutva issues and termed BJP's coalition with PDP in Kashmir as "treason".
Sanjay Raut, Shiv Sena MP and spokesman, said the only solution to the Kashmir problem was to abrogate Article 370 that has been a "noose" around the country's neck since its inception.
He was speaking at a seminar on "Kashmir: Problem and Solution" organised by a forum 'We the Citizens' here.
"The responsibility to find the solution to the Kashmir problem lies not with the Parliament or the Assembly of Jammu and Kashmir. It is is with us and it requires courage.  Abrogate article 370 that has been a noose around the country's neck for the last 60 years," he said.
"Abrogating Article 370 won't lead to snapping ties with India. If any political leader makes any such comment then he has no right to continue in his post," he said.
Accusing the Modi government of going soft on Hindutva, he said having a Congress government at the Centre was a better proposition.
"During the polls you spoke of Ram Mandir, Article 370, finishing Pakistan off, Uniform Civil Code but what happened after the polls? The first compromise is always with hindutva to run government.
"Even having Congress was better it seems. At least they used to fear when we used to stare at them," Raut said.
On the land acquisition bill, Raut said if the bill was being pushed by the government for development, then it should implement it in Kashmir first.
"Let Ambanis, Adanis and the Tatas to go there. Why take our land only? Is that because we won't raise our hands and they have guns? Go buy a piece of land there if you want to show courage," he said.
Raut said BJP had even distanced itself from the Babri Masjid demolition accusing "Shiv Sainiks" for the act. "At that time Shiv Sena founder Balasaheb Thackeray had said I am proud of the Shiv Sainiks if they did so."
Raking up the 'ghar vapsi' (home coming) issue he said, "Start ghar vapsi in the Kashmir valley with the thousands of Kashmiri Pandits first."
Senior VHP leader Acharya Dharmendra, who also spoke, mocked Modi for "shying away" from uttering the word "Hindu" even once after coming to power.
"You keep on talking about Gandhi so much so that even Congress worker would not take his name so many times," he said.
He also made a strong attack on Gandhi and Muslims, blaming them for the Kashmir issue.
He dared Modi to erect the statue of Vallabhbhai Patel at Srinagar's Lal Chowk instead of building it in Gujarat.  Taking on both Modi and RSS chief Mohan Bhagwat he said, "They seem to have forgotten that Hindustan is 100 per cent for Hindus."
"I don't believe with their definition of a Hindu when they say that whoever has taken birth in this country is a Hindu...For us only those are Hindus who believe that they are the children of bharatmata," he said.