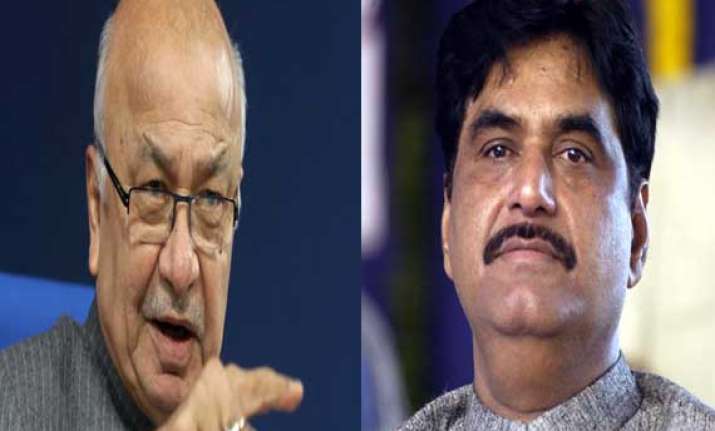 Aurangabad: Senior BJP leader Gopinath Munde today appealed to Congress president Sonia Gandhi to sack External Affairs Minister Salman Khurshid over his unsavoury remark against BJP's PM nominee Narendra Modi.
"This is new low the Congress leaders have hit during their campaign for upcoming Lok Sabha elections," Munde told reporters while responding to a query on Khurshid's "impotent" jibe at Modi in the context of 2002 communal riots.
"Such remark is intolerable and unwarranted," the Deputy Leader of BJP in Lok Sabha said.
Khurshid is under sharp attack from BJP which accused him of using abusive language against Modi. However, the minister has stuck to his remarks, saying he did nothing wrong while describing Modi in the context of Gujarat riots.
Replying to a query, Munde said NDA will not have any truck with Raj Thackeray-led Maharashtra Navnirman Sena (MNS) before or after Lok Sabha and Assembly elections.