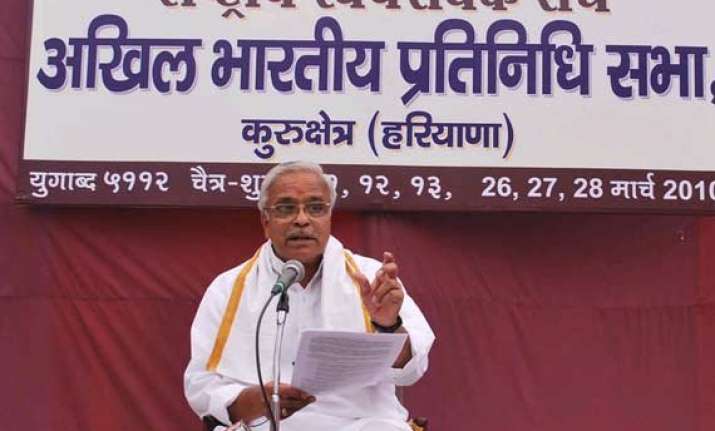 Lucknow: RSS today insisted that a "grand temple" be built in Ayodhya and hoped the Narendra Modi government will take up the issue seriously and fulfil BJP's poll promise.
"We hope the Centre will take Ram Temple issue seriously as Hindu community wants construction of grand temple in Ayodhya. BJP had mentioned it in its manifesto. We should wait for some time", RSS General Secretary Bhaiyyaji Joshi told reporters at the end of the three-day RSS meet here.
He was asked whether the Ram Temple issue was discussed at the RSS conclave. "The issue of Ram Temple is always under discussion. Ram Temple is there, this should be accepted. There is a need to make this temple grand. The puja is performed there, thousands of people visit there to pay obeisance. Hindu community wants that a grand temple be constructed there", he said.
On the first day of the meet, RSS Joint General-Secretary Dattatreya Hosabale had said that the government has ample time till 2019 to act on the issue of construction of Ram Temple in Ayodhya.