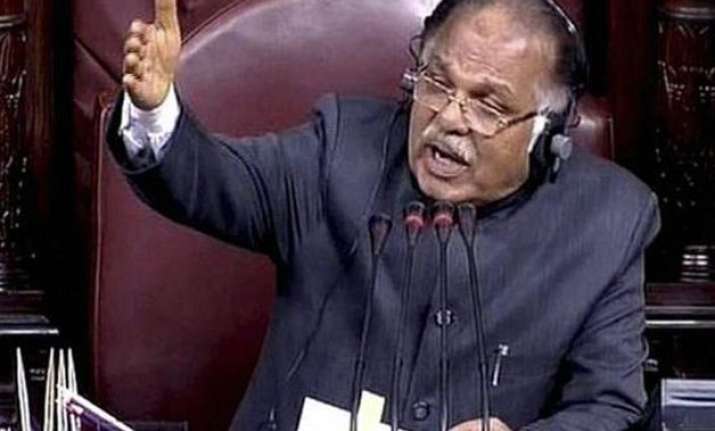 New Delhi: The Privileges Committee of Rajya Sabha will revisit its report that had termed the unauthorised access of call data records of Arun Jaitley in 2013 as not breaching parliamentary privilege, Deputy Chairman P J Kurien announced today.
Kurien, who also heads the panel, however, said the committee cannot on its own enlarge its scope to include phone-tapping of MPs unless asked to look into the issue by the House.
As the House was unanimous in seeking a review, the committee is "re-committed to re-examine" its 61st report, he said.
In its report, the panel had opinioned that the act of accessing call data records (CDRs) in an unauthorized manner, though sinister and punishable in the eyes of the law, "does not seem to cause any hindrance of obstruction in the functioning of a Member of Parliament so as to attract breach of his parliamentary privileges."
He said while the issue of re-examination of the report was raised by Naresh Agarwal (SP) on May 7, Anand Sharma (Congress) had sought enlargement of the scope of the panel to include phone tapping and surveillance on MPs.
Stating that he has gone through the rules, Kurien said the mandate of the Committee is to examine every issue referred to it.
"The Committee does not take matters suo motu," he said adding Sharma can give a notice and seek passage of the motion by the House or alternatively give notice to the Chairman.
Kurien had on May 7 stated that the panel's report was before the House and the House is supreme and it could decide to discuss, accept or reject the report.
He said he had no problems about revisiting the report and will come back to the House on the issue of enlarging its scope.