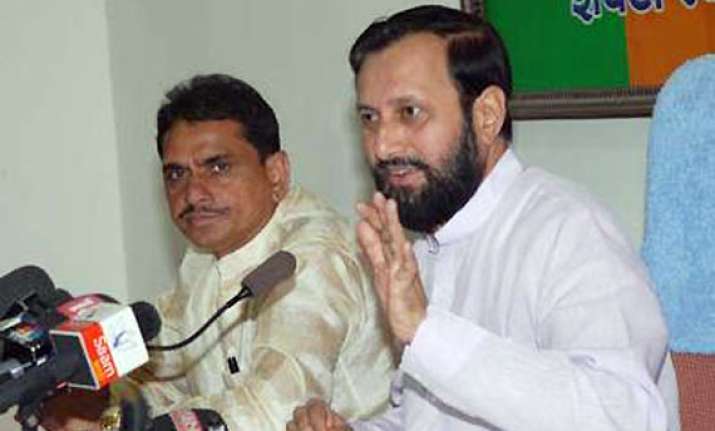 New Delhi, Nov 15: BJP today said a decrease of Rs 2 per litre in petrol prices was not enough and expressed concern over inflation reaching 9.73 per cent which it maintained was due to the failure of the government's economic policies.

"This decrease of Rs 2 per litre is too little, too late.  The last two hikes were totally unjustified. People will not be satisfied with this. The government has imposed this burden by increasing petrol prices five times in the last few months. We want that the decrease should be at least Rs 5 per litre," BJP spokesperson Prakash Javadekar said.

He insisted no argument- be Rupee volatility or increase in international crude prices- justifies the hike in petrol prices.

"Unless the government revisits the tax structure being followed for petro products, there will be no relief for the people. When prices in other countries are pegged at around Rs 42-45 per litre for petrol at purchasing power parity, we are buying petrol at such high prices," Javadekar said.

BJP also hit out at the government for "failing" to control inflation, with the October figures showing a high of 9.73 per cent.

"This is a testimony to complete failure of Congress-led UPA government's economic policies and RBI's fiscal measures. Unless the government addresses supply side constraints, it won't succeed in controlling inflation," Javadekar said.

The opposition charged  RBI's measures have backfired and have actually played the role of a trigger for pushing up inflation.

This resulted in raising the cost of finance and thereby made Indian exports uncompetitive, the party said.

BJP also demanded the five essential commodities, rice, wheat, dal, edible oil and sugar be provided at a subsidized rate even to above poverty line families as an immediate relief.