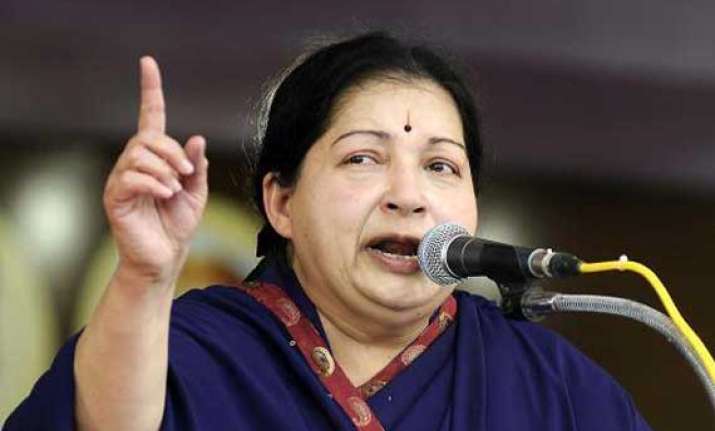 Chennai: Tamil Nadu Chief Minister J. Jayalalithaa Wednesday urged her AIADMK party to comprehensively defeat the DMK in the 2014 general election.
In a letter to party cadres on the occasion of the 42nd anniversary of AIADMK, Jayalalithaa said: "We should take a vow to permanently defeat the DMK led by M. Karunanidhi."
She said DMK founder C.N. Annadurai brought the party to power in Tamil Nadu defeating the Congress that had ruled the state for 20 years.
According to her, Karunanidhi began to convert the party into his family property and he tried to erase the memory of Annadurai.