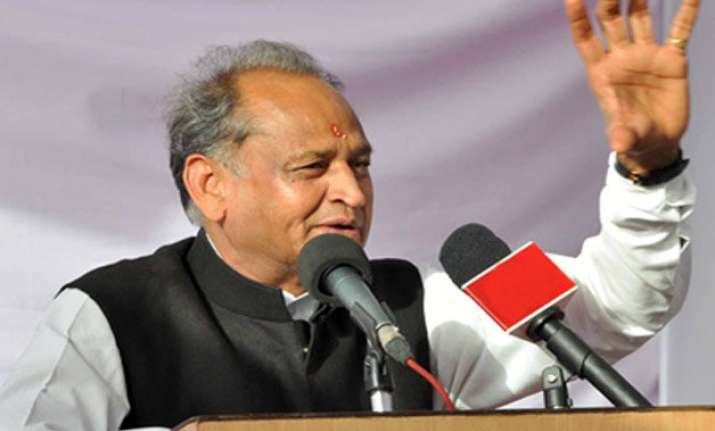 Jaipur: Former Rajasthan Chief Minister Ashok Gehlot today accused the Vasundhara Raje-led BJP  government of deliberately delaying Barmer refinery project for political revenge and demanded the Prime Minister's intervention in the matter. Gehlot, in a statement here, said the state government was harming the state's interest by delaying the project,which was initiated by his government.
He said the refinery is to be set up jointly by the state-run Hindustan Petroleum Corporation Limited (HPCL) under an MoU signed in 2013, but the BJP government delayed the project.
"The oil refinery is going to be a major contributor to the development of the state. The state will not only have financial gains, but thousands of youths will also get jobs due to the project," Gehlot said.
He alleged that the state government was misleadingpeople by projecting the refinery as a loss-making venture. "The government is just misleading people over the issue of refinery, which was a major achievement of the former government," he said.
CM Vasundhara Raje during the 2014-15 annual Budget had announced to renegotiate the project with HPCL. This year too, during a debate on the 2015-16 state Budget, Raje had criticised the former Gehlot government over the project.