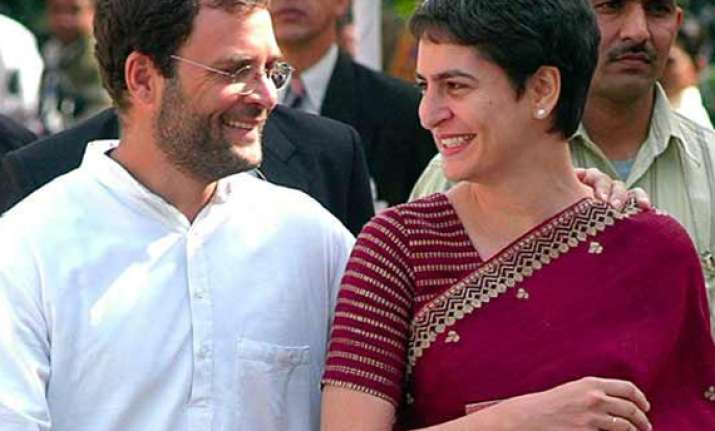 Varanasi, Feb 6: "If Priyanka is a frog, so am I, because I am her brother".

This was how a smiling Rahul Gandhi disarmed a reporter at his press conference today generating mirth and laughter when he was asked to respond to his sister Priyanka's observation that she was like a ' barsati maindak', a frog which appears only during the rainy season.

Seeking to impress upon the electorate the intentions of Rahul in poll-bound Uttar Pradesh, Priyanka yesterday cited a Hindi proverb to call herself as 'barsati maindak' apparently to suggest she visited them only occasionally.

"I may be visiting you occasionally but Rahul remains with you always," she said.

"I am the barsati maindak, not Rahul Gandhi. Everyone knows I come to (Rae Bareli and Amethi) to coordinate elections. There is nothing to hide in this," she said.

Priyanka said her brother makes frequent visits to his constituency of Amethi and meets people regularly and she comes when he feels the need.

Opposition parties have taken a swipe at Priyanka that she visited Amethi and Rae Bareli only during election time.