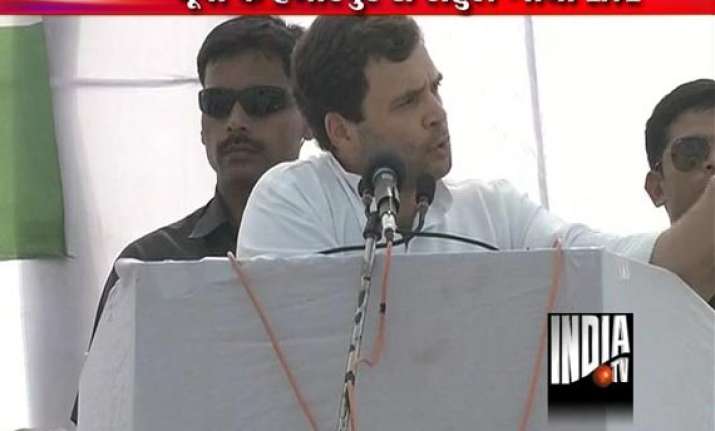 Hamirpur/Deoria(UP): Congress vice president Rahul Gandhi today lashed out at Samajwadi Party's Akhilesh Yadav government in Uttar Pradesh saying that the state has lagged behind in development by 25 years due to caste-based politics.
Addressing Congress rallies in as diverse regions like Hamirpur in Bundelkhand and Deoria in eastern UP, Gandhi asked people to demand from Akhilesh government cheap foodgrains available at Rs 1 per kg under National Food Security Act.
"Why should you wait for elections? Will your hunger wait till the elections?", Rahul Gandhi rhetorically asked voters in Hamirpur and Deoria.