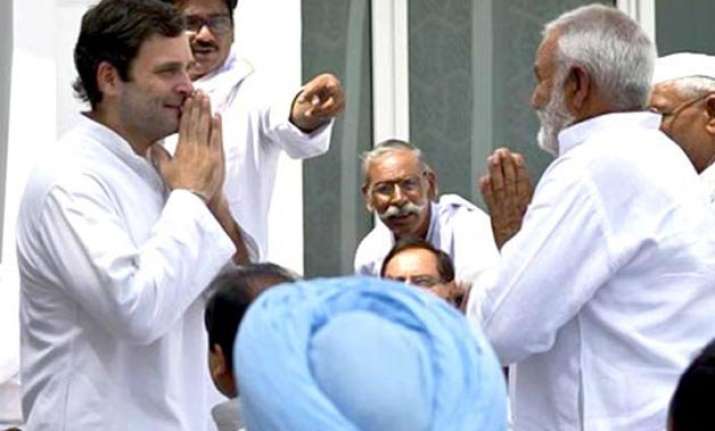 Hyderabad: After visiting Punjab and Maharashtra, where he reached out to farmers and listened to their woes, Congress vice president Rahul Gandhi would tour Telangana next week to interact with agriculturists.  He would undertake a 'padayatra' (foot march) in Adilabad district on May 12, according to a Telangana Congress release issued here tonight.
Gandhi would arrive in Hyderabad from Delhi on May 11 and stay in the state capital for the night. He would reach Nirmal in Adilabad district, about 300km from here, on May 12 morning and go on a 15 km 'padayatra' covering five villages, it said.  The 44-year-old Congress leader is expected to console the families of farmers who allegedly committed suicide due to agrarian distress in Telangana, which became a separate state in June last year.
The Amethi MP will address farmers at 6 pm and return to Hyderabad for a night halt and return to Delhi the next morning, the release added.
The main Opposition Congress, TDP, BJP and others allege that hundreds of farmers have ended their lives due to agrarian crisis in Telangana since TRS assumed office last year, a charge denied by the state administration.  Late last month, Gandhi visited Maharashtra and Punjab, both ruled by BJP-led NDA coalition, and interacted with farmers, who have suffered losses due to crop failure in the wake of recent unseasonal rains and hailstorms.