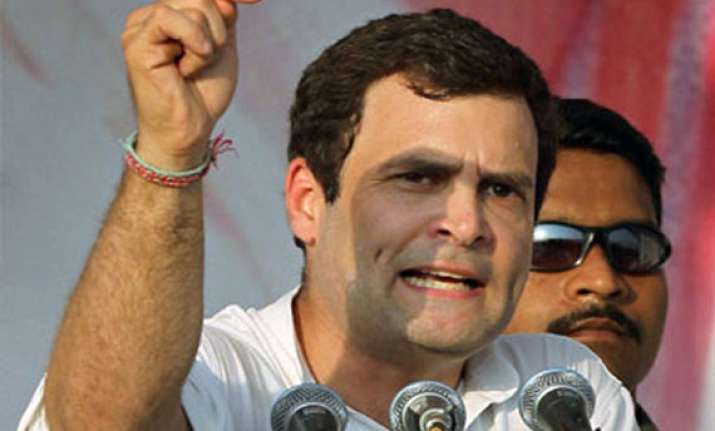 Latur (Maharashtra)/Jagatsinghpur (Odisha) : Congress vice president Rahul Gandhi Monday claimed development in opposition-ruled states only benefited industrialists, accusing Odisha Chief Minister Naveen Patnaik of letting them "fill their pockets" with public money while terming BJP prime ministerial candidate Narendra Modi's "Gujarat model" as a "toffee model".
Continuing a sharp attack on Modi, Gandhi Monday termed the Gujarat model a "toffee model" as land of poor farmers was being sold to industrialists like the Adanis - an industrial group reportedly close to Modi - at throwaway rates - the same as a toffee costs.
"In Gujarat, Adani gets land for just Re. 1, the same amount of money for which you can buy a toffee. It's a toffee model," he said, addressing a massive election rally in Maharashtra's Latur town.
Hitting back, Modi said the Congress vice president lacks a mature brain and thinks like a child, thus keeping on talking about toffees.
Gandhi alleged that in Gujarat only one industrialist was benefiting at the cost of the poor farmers and labourers who are dying of hunger.