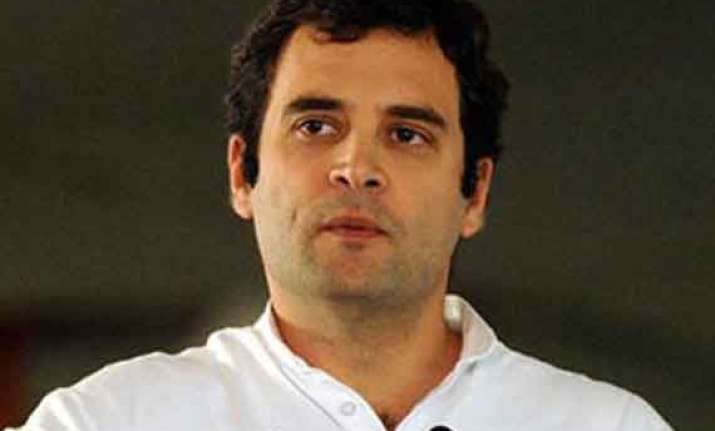 New Delhi: Dubbing Rahul Gandhi as "asatya ka saudagar" (merchant of lies), BJP today said his "untruths" about Gujarat land acquisition policy have been exposed by the report sponsored by his own government that has "praised" the state's model.
"If you permit to borrow something Congress has trademark for themselves, today you (Rahul Gandhi) have become "asatya ke saudagar" (merchant of lies)," BJP spokesperson Nirmala Sitharaman told reporters here, in an apparent reference to Congress chief
Sonia Gandhi
's infamous "maut ka saudagar" (merchant of death) barb against Narendra Modi.  
Referring to the report prepared on behalf of Department of Industrial Promotion and Policy (DIPP) which has praised the Gujarat land acquisition model as "exemplary", she said "In every rally, the Congress vice president spoke about the toffee model that one gets a toffee in one rupee but in Gujarat you will get land in one rupee.  
"Where is Rahul Gandhi now? Where is he today? His own government today said that land acquisition policy in Gujarat is exemplary and it is the best practice.
From the dais you went about telling the whole world something which did not get corroborated by your own government.