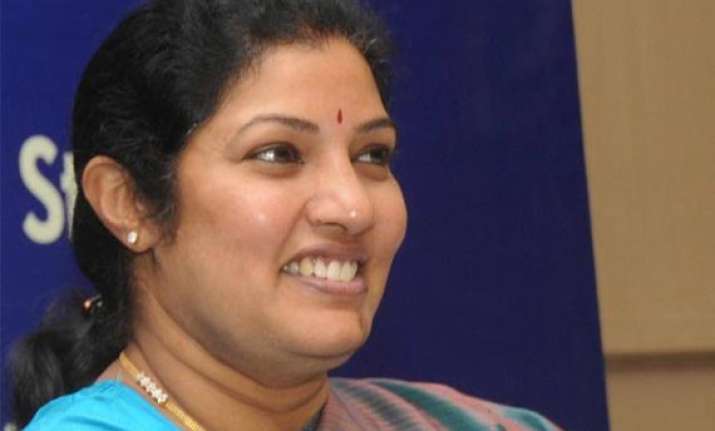 Hyderabad: Former central minister Daggubati Purandeswari, who quit the Congress party last month to protest bifurcation of Andhra Pradesh, is likely to join the BJP.
Purandeswari and her husband Daggubati Venkateshwara Rao are likely to join the Bharatiya Janata Party in the presence of senior party leaders in Delhi Friday, their supporters said in Visakhapatnam.
The couple is meeting their supporters Thursday to take a final decision.
Purandeswari, daughter of former Andhra Pradesh chief minister and Telugu Desam Party (TDP) founder N.T. Rama Rao, is currently a member of the Lok Sabha from Visakhapatnam. She is reportedly keen to contest again from the same constituency.
She joined the Congress before 2004 elections and was elected to the Lok Sabha from Bapatla. She served as union minister of state for human resource from 2004 to 2009.