Follow us on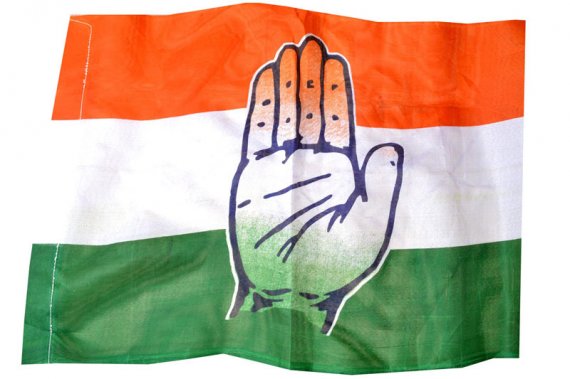 Chandigarh: Punjab Pradesh Congress Committee (PPCC) today expelled the former chief of Ludhiana District Congress Committee and five others from the primary membership of the party for their alleged anti-party activities. 
The Disciplinary Action Committee of the Punjab Congress today announced the expulsion of the former Ludhiana district Congress Committee (Urban) chief Pawan Dewan and five others from the primary membership of the party, a PPCC release said here.
The decision to this effect was taken at a meeting held here last evening under the chairmanship of Gopal Krishan Chatrath and attended by Gurkanwal Kaur and Jaswant Singh Phapharke.
Others expelled are President of Block Congress Committees Palwinder Singh Taggar, Atma Nagar-1 Ludhiana; Baljinder Singh, Ludhiana West-I; Satwinder Jawaddi, Ludhiana West-11; Vinod Bhatla, Ludhiana and a local leader Gursimran Singh Mand.
The release quoting Chatrath said these leaders had leveled "wild and unsubstantiated against the Party President (Partap Singh Bajwa) and senior Congress leadership looking after the state affairs.
"They went to the extent of launching a movement for the ouster of the PPCC President, knowing fully well that he had been appointed by the party President Sonia Gandhi. They were issued show cause notices in accordance with the due procedure," the release said.
Chatrath said Dewan admitted to not only having leveled allegations against the state party President but he also stuck to his stand in his reply.
The Disciplinary Action Committee also looked into the news cuttings showing Dewan and his associates holding press conference at Chandigarh repeating the allegations on the day the AICC Vice President Rahul Gandhi held meeting with office bearers of PPCC in the city.
"The committee noted with regret that these leaders had gone to Delhi, held press conferences and launched anti PCC President drive, burnt his effigies and repeated allegations which they had levelled in the press conference held earlier," the release said.
It was unanimously decided to expel them from the party and its primary membership for indulging in anti-party activities. Dr Shakeel Ahmad, General Secretary In charge has also been informed about this disciplinary action taken.
The committee was also of the firm view that stern action should be taken against all those who indulge in indiscipline of this magnitude and if such stringent action was not taken in time, it would severely harm the image of the party in the coming days, the release added.