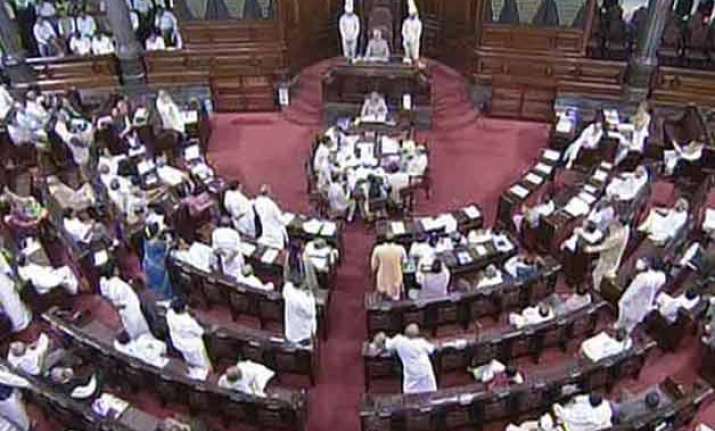 New Delhi:  A Private Member bill was today introduced in Rajya Sabha for establishing a protective framework and minimum safety standards for road users to improve overall road discipline in view of increasing road accidents and loss of precious lives.
"The Road Safety and Protection of Vulnerable Road Users Bill, 2015" was moved by Husain Dalwai (Cong), who said it will help reduce the number of road accidents and injuries by establishing a protective framework for all classes of road users, including vulnerable road users.
The Bill also seeks to fix accountability and establishing minimum safety standards for road users, owners and vehicle manufacturers, enhancing enforcement and improving overall road discipline.
Dalwai said in September 2014, the NDA government published the first draft iof the Road Safety Bill which was over 300 pages and attempted to address three separate issues under one legislation but was "ineffectual" and did not address even one core issue of road safety.
"All relevant provisions pertaining to road safety, including detailed minimum safety standards for all road users and child safety provisions have now been removed from the ambit of the law and pushed to rule making, which is amended at the discretion of the Ministry," he alleged.
Vivek Gupta (TMC) also moved three private members bills that include a Constitutional amendment bill, amending article 130 of the Constitution, besides introducing 'The Consumer Goods (Right to Free Return) Bill, 2015' that seeks to provide for consumers rights to free return of consumer goods within a stipulated time.
He also introduced another bill 'The Personal Bankruptcy (Declaration and Rehabilitation) Bill, 2015, that seeks to provide for mechanism through which a person unable to pay off debts can declare bankruptcy and subject himself to rehabilitation.
KVP Ramachandra Rao (Cong) also moved another private members bill "The Andhra Pradesh Reorganisation (Amendment) Bill, 2015, to further amend the Andhra Pradesh Reorganisation Act, 2014.