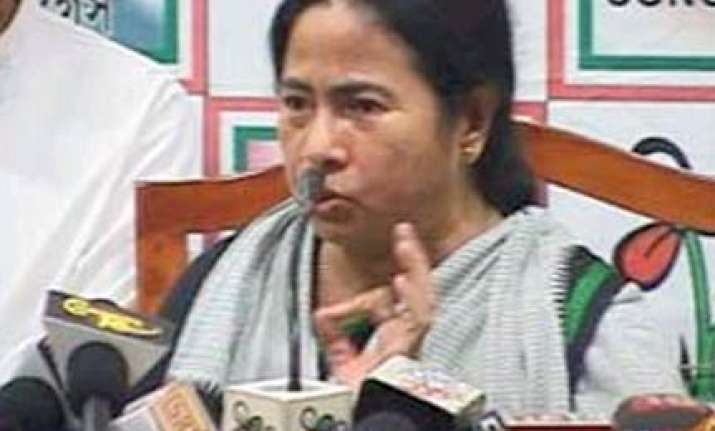 Trinamool Congress chief Mamata Banerjee on tuesday said that the imposition of President's rule in West Bengal was not required as the people would vote out the CPI(M)-led Left Front government.
"We don't want to oust CPI-M through imposition of President's rule. The people will do so through democratic means," she told a public meeting at Sonachura in Nandigram.
"It will take only a minute to dislodge the killer CPI-M government, but ballots and democracy will say the last word and not bullets being used by the ruling party to terrorise people," she said. 
Banerjee, who visited Nandigram for the first time after assuming charge as Railway Minister, said, "The Marxist government will be wiped out in the next assembly election in the state."
The Trinamool supremo who has been urging the Centre to withdraw central forces from West Midnapore, demanded army deployment "to silence the Maoists and recover the huge quantity of arms stockpiled by CPI-M."
With CPI(M) accusing the Trinamool Congress of having links with Maoists, Banerjee  dared the West Bengal government to arrest her if the charge is true. 
"The government should arrest me if I have any link with Maoists. I challenge them," Banerjee told a public meeting at Sonachura in  Nandigram (WB). 
She accused  Chief Minister Buddhadeb Bhattacharjee of being the leader of both Maoists and Marxists. 
"He is the biggest threat to democracy. The state is witnessing a joint venture between Maoists and Marxists". 
"The government had given free passage to six Maoists in Nandigram in 2007 and TC leader Nishikanta Mondal was killed by Maoists at behest of CPI(M) last month," she alleged. PTI