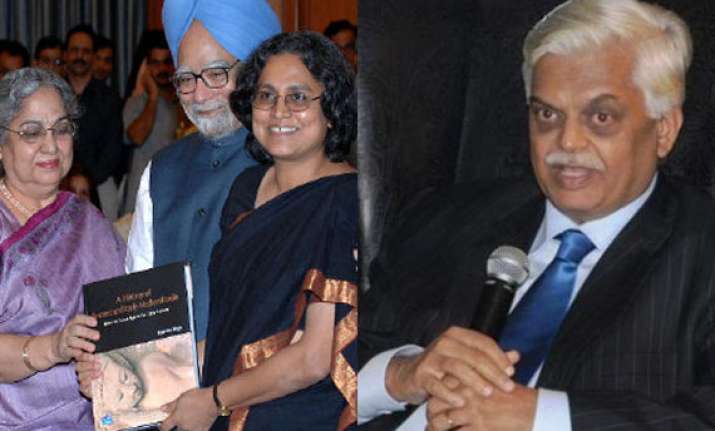 New Delhi: The Prime Minister Dr Manmohan Singh's eldest daughter Upinder Singh has hit out at former media adviser Sanjaya Baru for his book The Accidental Prime Minister, which she said was a "mischievious, unethical" exercise.
In an interview to The Indian Express, Upinder Singh said it was "nothing but a stab in the back...a huge betrayal of trust".
Upinder Singh teaches history at Delhi University.  She said, "while I am not speaking on behalf of the Prime Minister, we are extremely angry at the exaggerated level of access the author has ascribed to himself."
"It is an audacious account with so-called quotes, of even the Prime Minister, which have been recorded as facts. Reported speech has been used as direct speech. Is this ethical?"
Questioning the timing of the release of the book, Upinder Singh said: "I have written several books and know that authors have a say in the timing of the release. To me, there are other reasons for the timing. It is absurd to say there is no political motive. "