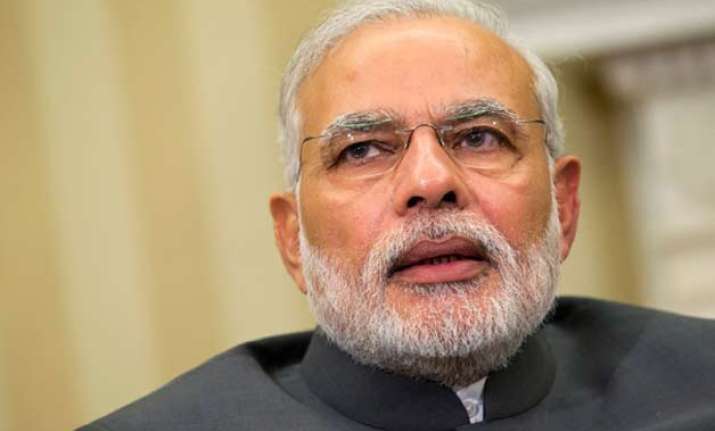 New Delhi: Prime Minister Narendra Modi has expressed hope that the Budget session commencing from today will be productive.
"We hope Parliament's Budget session will be productive," PM Modi said while talking to reporters today.
The Prime Minister stressed on the need for dialogue and discussion for a positive outcome on contentious issues.
"In a democracy there should be dialogue, discussion & there be positive outcome,with this determination the budget session is commencing," added Modi.
Modi said that he was aware of the expectations of people as it was going to be the first full-fledged Budget session of 16th Lok Sabha.
This is our first full budget session, people have expectations from the govt," said Modi.
Speaking to the media outside Parliament House before the three-month session began, the Prime Minister expressed confidence that it will proceed in an atmosphere of mutual cooperation and there will be an opportunity to do some good for the people.
"In a democracy, discussion and debate should happen in this temple of democracy. Every subject should be discussed in detail. We hope that there will be a positive outcome of this debate that will help the poorest of the poor.
 
"Budget session is crucial for any government. It is also an important opportunity for the country. I believe that the budget session will proceed in a very good atmosphere, in an atmosphere of cooperation and will serve as an opportunity to do good together," Modi said.