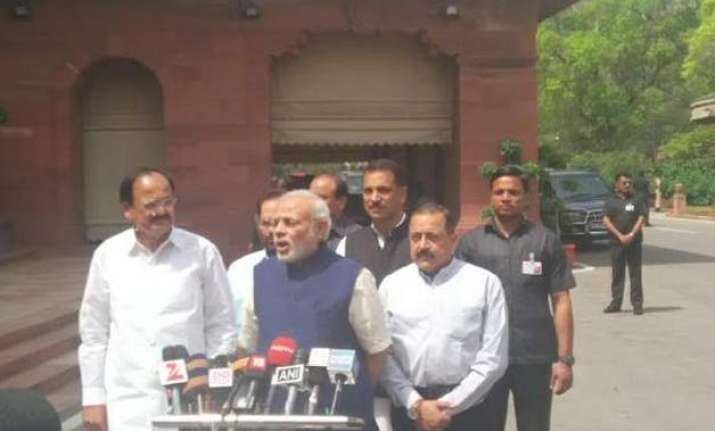 New Delhi: Prime Minister Narendra Modi today morning said that he is hopeful of a 'constructive discussion' in the second half of the Budget Session which is starting from today. 
"I am confident second half of session will also see high level of constructive discussions with similar cooperation of all parties," he said while briefing the media outside the Parliament.
"I hope this session will observe even higher standards of debate and discussion with cooperation of all parties," he added.
The Prime Minister also thanked the Opposition parties for allowing the Parliament to transact business. 
"I am grateful to opposition parties for their cooperation in previous Parliament session, the he said.
The first day of the session is likely to be story with government tabling a copy of Land Ordinance in the Lok Sabha today.