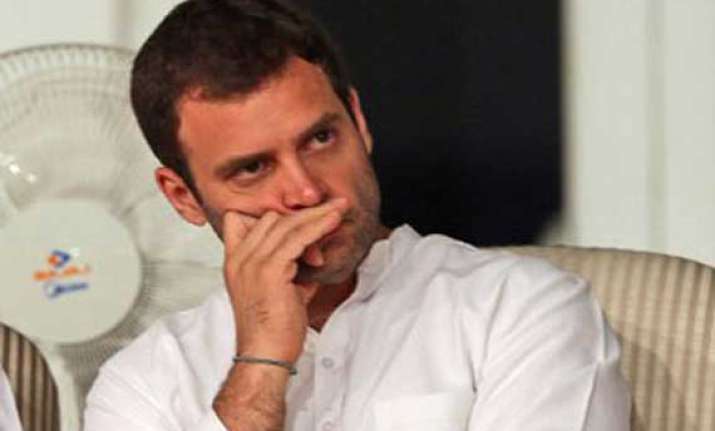 Kolkata: Accusing the Trinamool Congress-run Kolkata Municipal Corporation (KMC) of playing "cheap politics" by refusing permission for an election meeting to be addressed by Rahul Gandhi, the Congress Monday said it would complain to the Election Commission.
The Congress vice president is slated to visit the city May 8 for the meeting at the Park Circus Maidan.
"We had written to the KMC seeking permission for the meeting at the Park Circus Maidan. But they denied us permission. This is cheap politics," said Congress leader Subhankar Sarkar.
Sarkar said that in March also, the KMC had turned down its request for allotting the ground for Gandhi's rally.
"This is undemocratic. We will move the Election Commission," he said.
Meanwhile, city mayor Sovan Chatterjee said the Maidan was undergoing beautification. "So we have not given permission to any party to hold meetings there."
The Congress is now trying to get the Shahid Minar Maidan in the heart of the city for the meeting.