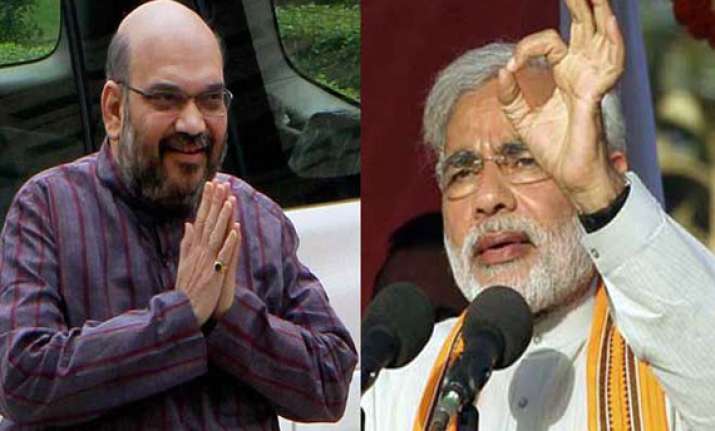 Varanasi: Pakistan would never dare to behead any Indian soldier and no Chinese chopper would ever "land" in Arunachal Pradesh if Narendra Modi is elected prime minister, BJP leader Amit Shah said on Tuesday.
"Pakistan would not dare to chop off head of any soldier like Hemraj on Indian borders if Modi comes to power," he said after inaugurating Modi's election office in Sigra locality.
"Pakistan would be on the right path. Even army would not be needed for this. Only if Modi goes and sits at that place, it would be sufficient to put them in their right place," he said, adding, "If Modi becomes PM, then even China's chopper would never land in Arunachal Pradesh."
He said the entire country wants change and to get rid of rising prices, corruption, scams. "So they prefer Modi as he is an experienced politician with experience of 12 years of good governance of Gujarat government."