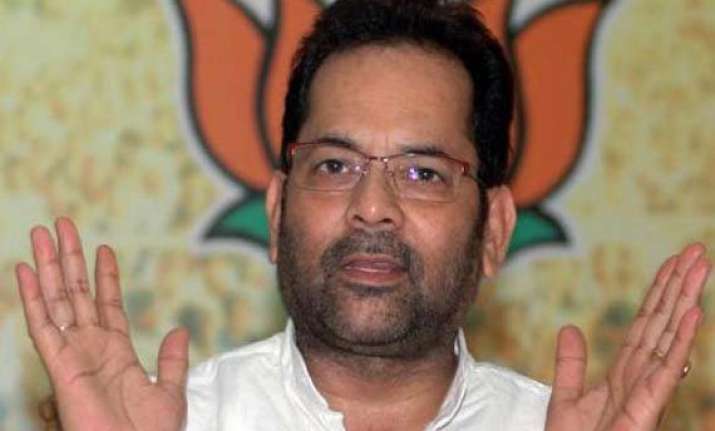 New Delhi: As the Congress Party sacked Congress MP Shashi Tharoor from the post of party's spokesperson for praising Prime Minister Narendra Modi, the BJP seized the opportunity to ridicule the party for its unusual show of intolerance today.
"If this goes on, soon only Sonia Gandhi and Rahul Gandhi will be left in the Congress," BJP leader Mukhtar Abbas Naqvi remarked.
The Congress party Monday sacked Shashi Tharoor as the party's national spokesperson after complaint filed by the Kerala Pradesh Congress Committee. The party was upset over Tharoor's constant and unnecessary adulation of Modi which they felt was humiliating.
PM Modi chose Tharoor as one of the nine prominent Indians to participate in the Swachh Bharat campaign. Tharoor upset his party by saying he was 'honoured' to contribute.
As some members protested against his approval, Tharoor further incensed their anger by writing in a column, "Which Indian worthy of the name would not be humbled to be tapped by his PM for a national cause?"
BJP's Siddharth Nath Singh also attacked the Congress party saying, "If somebody is working for a good cause, what is wrong with praise? 'Clean India' was started by Mahatma Gandhi but the Congress is 'cleaning' those who praise PM Modi."