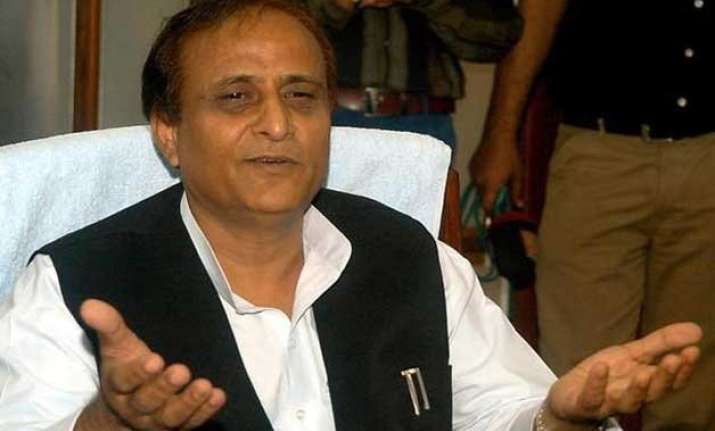 Lucknow: Welcoming the merger of Janata Parivar, Uttar Pradesh minister Azam Khan today stressed that only the socialist ideology can create an atmosphere of amity amidst hatred and anarchy.
Only the Samajwadi Parivar can create an atmosphere of peace and unity because the country as vast as India can only be run through brotherhood and not hatred, Khan said in a press statement.
Terming the move to create Janata Parivar as a new political dawn, the state Parliamentary affairs and Urban Development Minister said,"Socialist ideology is the only way of saving humanity from hatred and anarchy."
He added that minorities have been feeling neglected and it is unfortunate that the second largest population is being kept away from matters of politics, education, trade and employment.