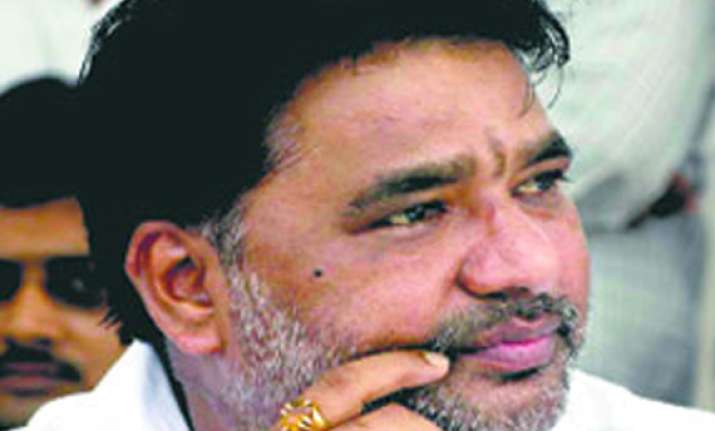 Ahmedabad, June 30: Gujarat Government has decided against granting sanction to prosecute cabinet minister Purshottam Solanki in the 2009 Rs 400 crore fishing contracts scam.
"We have received the letter conveying the decision of the council of ministers refusing the permission to sanction the prosecution of the minister under the Prevention of Corruption Act 1988," said advocate Rajesh Mankad representing the petitioner seeking permission to file an FIR against the incumbent fisheries minister.
One Ishaq Maradia has alleged Solanki of indulging in corruption in 2009 by granting fishing contracts without any tendering process causing loss of Rs 400 crore to the state exchequer. Maradia also sought registration of an FIR against Solanki under the Prevention of corruption Act.  
However, his request for Solanki's prosecution was struck down by the order of deputy secretary to Agriculture and Co-operation Department on October 20, 2010, following which Maradia moved the high court challenging the jurisdiction of deputy secretary in deciding against sanction.  
Justice Harsha Devani on March 30 set aside the order of Deputy Secretary and directed the state government to refer the matter to the council of ministers within three months and get the approval of governor.
"The letter we have received has the content similar to the letter of Deputy secretary in 2010. The only difference is, this time cabinet has decided not to give permission," said Mankad.
"As per the court directions, the decision should have the seal of approval from the office of Governor. As this amounts to clear violation of HC order we are filing a contempt petition next week," the counsel said.  Team Anna core committee member Arvind Kejriwal recently criticised chief minister Narendra Modi for "protecting" corrupt ministers by refusing sanction to their prosecution.