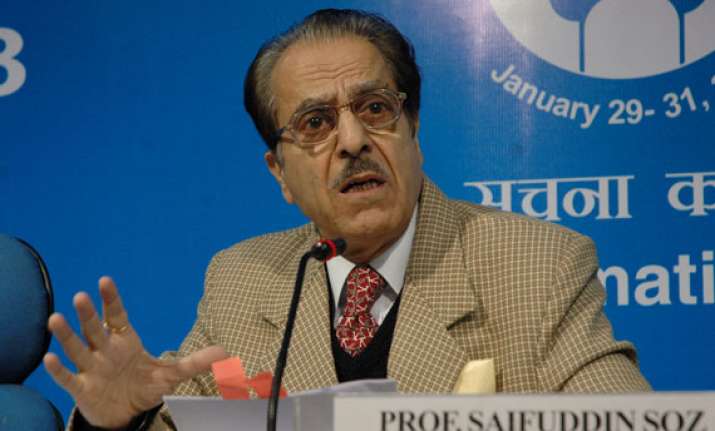 Jammu: Jammu and Kashmir Congress today said there is no Modi factor visible in the State ahead of the Lok Sabha polls.
JKPCC Chief Saifuddin Soz, while addressing a rally in Christen colony here, said there is no Modi factor visible here and hoped that Congress would win both Udhampur and Jammu Parliamentary seats with a thumping majority.
He said that Modi did not have the acumen to be the prime minister of the Country.
"The basic shortcoming in him is that he does not believe in the philosophy of building India for everyone as he is a sectarian and a communal politics and secular India will never oblige him," Soz said.