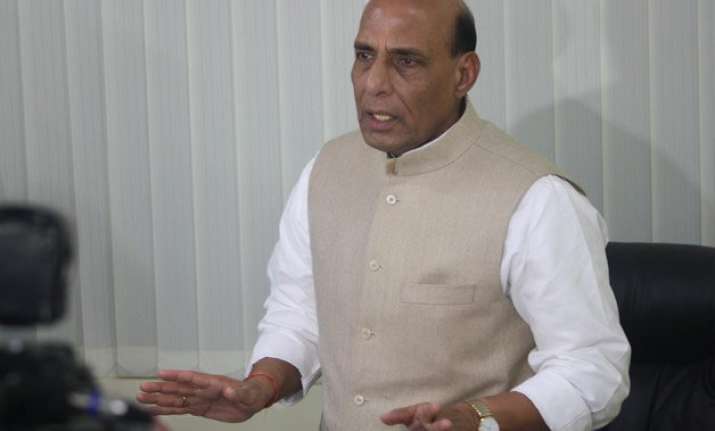 New Delhi: Amid simmering dissidence in the party after Kiran Bedi was projected chief ministerial candidate, BJP today said there is "no crisis" and its cadres stand united to face the coming Delhi Assembly polls.
"There is no crisis in the BJP. The party stands united to face Delhi Assembly polls," senior BJP leader and Home Minister Rajnath Singh told reporters here.
He was replying to questions on apparent unhappiness of some Delhi BJP leaders over the former IPS officer being declared as chief ministerial candidate.
The elections for the 70-member Delhi Assembly will be held in a single phase on February 7, with the counting of votes set to take place on February 10.