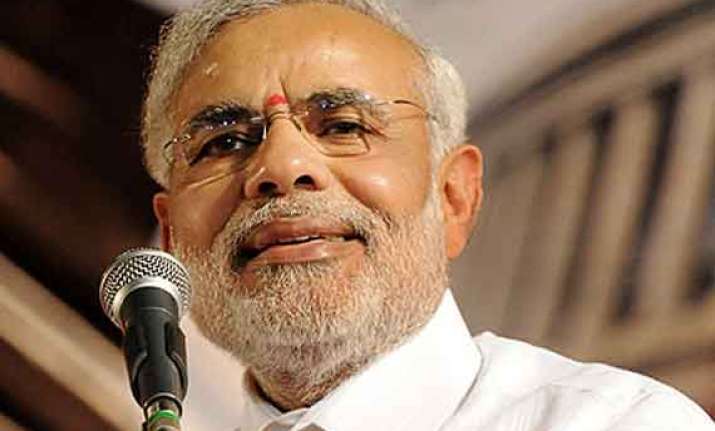 New Delhi: BJP prime ministerial candidate Narendra Modi has mooted the idea of setting up special courts to try politicians against whom cases have been filed.
In an interview to ANI news agency, Modi said: "This step is not meant as a vindictive measure, nor is it meant to slap cases against political opponents. The aim is to cleanse the system."
Asked if he came to power, would he seek consensus over setting up of special courts, Modi said: "Nobody really disagrees, but I would definitely speak to the opposition over this".
Modi said, the government would request the Supreme Court to consider setting up of special courts to try cases against politicians.