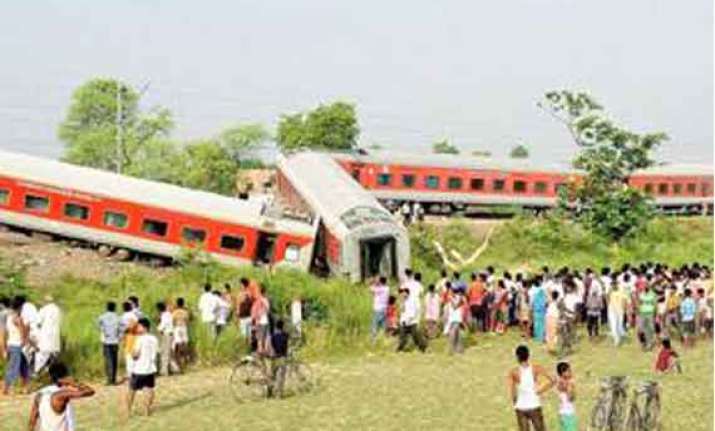 New Delhi: Prime Minister Narendra Modi Wednesday condoled the loss of lives in the derailment of the Dibrugarh Rajdhani Express in Bihar.
"He (Modi) prays for the speedy recovery of the injured," a statement from his office said.
Modi is in touch with Railway Minister Sadananda Gowda who has updated him on the relief work at the accident site, the statement said.
Meanwhile as investigations are on yet on, Lalu Yadav, former railway minister and RJD Chief attacked the railway officals for the mishap.  
Speculations have it that the derailment could have been caused by maoists who had called for two day's 'bandh' in Bihar.
Bihar Chief Minister Jitan Ram Manjhi ruled out the involvement of Maoists in the Rajdhani Express and Home Minister Rajnath Singh said, "Too early to blame Maoists for the Delhi-Dibrugarh Rajdhani Express derailment"
Four passengers were killed and eight injured when the Delhi-Dibrugarh Rajdhani Express derailed at Golden Ganj station near Chapra early today.