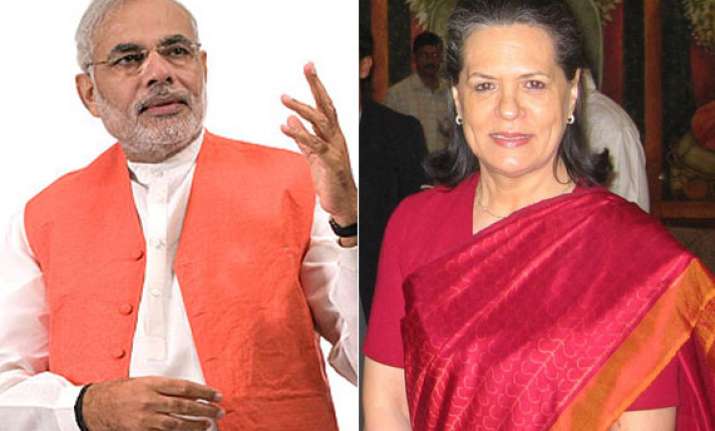 Ghaziabad/Kurukshetra/Gurgaon: Narendra Modi today targeted Sonia Gandhi over her meeting with the Shahi Imam of Delhi's Jama Masjid and brought her son-in-law Robert Vadra in the line of fire on his controversial land deals.  
Addressing a rally in Ghaziabad in Uttar Pradesh on the outskirts of Delhi, he accused Gandhi of indulging in "rabid communalism" by appealing to the Shahi Imam to ensure that "secular" votes are not divided and asked the Election Commission to take cognizance of the matter.  
The BJP's Prime Ministerial candidate said Congress' "spies" had been closely following his rallies to see if he uttered any "communal" word so that they could go after him.  "They were troubled as there is no smell of communalism in what Modi is saying....They don't know how to deal with me.  
Sensing defeat, they have dropped the slogan of secularism and started rabid communalism. The Congress leader has started speaking the language of rabid communalism," he said.  Moving on to Kurukshetra and Gurgaon in Haryana, Modi targeted Vadra while taunting Rahul Gandhi for his 'chowkidar' comment.