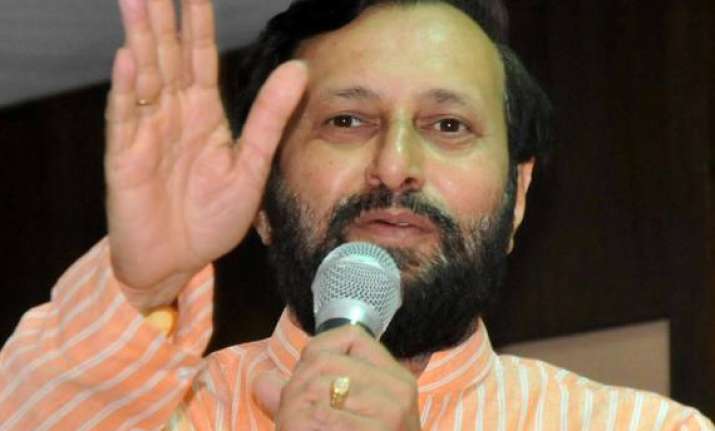 Pune, Jun 29: BJP yesterday said the appointment of Gujarat Chief Minister Narendra Modi as its campaign spearhead was having a "galvanising" effect on the party cadre.
Modi's new role has "galvanised" the party cadre and also the people who have welcomed his "leadership" role, BJP spokesman Prakash Jawdekar told reporters here.
In reply to a question, Jawdekar said NDA would grow in strength and denied rift with Shiv Sena which had earlier criticised Modi on the issue of Uttarakhand rescue operation though withdrew its remarks later.
Referring to BJP leader Gopinath Munde's reported statement on the government funding of elections, he said Munde had raised a "valid" point in connection with electoral reforms.