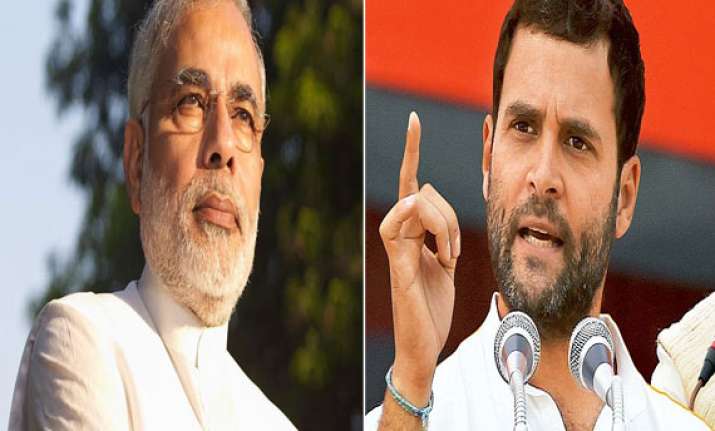 Chennai: Hours after Rahul Gandhi took on him in his home state with "ulloo" (fools) jibe, Narendra Modi hit back alleging he has decribed the people of Gujarat as "fools" and insulted them.
He also attacked the governance model of Congress party where a shadow government was being run and the Prime Minister's position was "undermined".
Attacking the Congress vice president, Modi said he has not seen such a culture anywhere when an individual party leader tears apart the Cabinet decisions "ridiculing" the government, an apparent reference to Rahul Gandhi's opposition to the ordinance relating to convicted lawmakers.
He also attacked the Congress-led UPA government for spreading the "sampraday ke zeher ki kheti" (poison of communalism) even in the Armed forces by seeking a headcount of Muslims.
Hitting out at Rahul for attacking him in Gujarat today, Modi said the Congress vice president has said "useless" things against him.