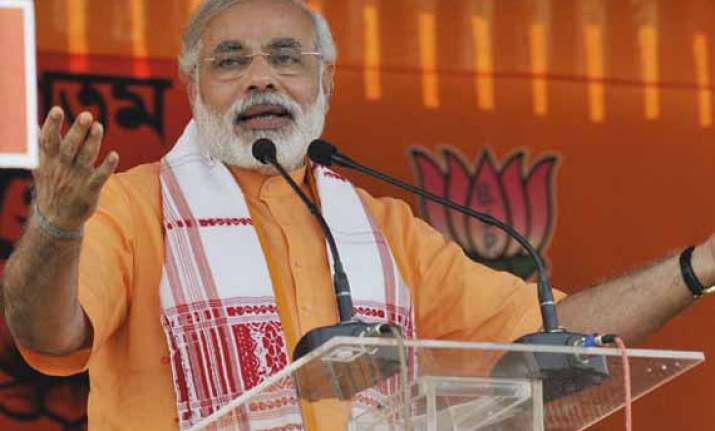 Kolkata: Declassification of secret files on Netaji Subhas Chandra Bose may be a major point to be taken up by BJP's prime ministerial nominee Narendra Modi during his Feb 5 rally in the city, the party's state leadership said here Monday.
"We have given him some major talking points, including declassification of the Netaji files and the violence by the ruling Trinamool Congress," state BJP president Rahul Sinha told media here.
Modi will Wednesday flag off his party's poll campaign for West Bengal from the Brigade Parade Grounds, just days after Trinamool Congress supremo and Chief Minister Mamata Banerjee held a rally at the same venue.
Sinha also ridiculed Banerjee's call for a federal front she made during her rally.
"It is unfortunate that our chief minister is dreaming of becoming the prime minister at the cost of the state. The federal front cannot be a reality. It's a forum full of leaders aspiring to be the prime minister," he said.
On the occasion, former top cops B.K. Sharma and R.K. Handa, film personality Nimu Bhowmick and music composer Arup Banerjee joined the BJP.
Several former Indian Police Service (IPS) and Indian Administrative Service (IAS) officers, including former state chief electoral officer S.K. Magan and former joint director of the Central Bureau of Investigation Sujit Ghosh were inducted into the party.
Meanwhile, some minority and religious organisations have opposed the BJP rally, accusing Modi of being communal and trying to divide the society on religious grounds.